Will New York City's Real Estate Bounce Back in 2021?
When Covid lockdown restrictions in NYC were slowly eased in the months of May and June this year, Manhattanites cautiously emerged from their homes to 400,000 fewer neighbors (Link). This exodus consisted mainly of wealthy and tertiary workers whose careers allowed them to work from home so many decided to do just that, but in their larger second homes in the suburbs. Many left the city altogether, where rent and square footage were more reasonable and spacious. As a result, vacancy rates are up to a staggering 40% in some neighborhoods (Link).
Manhattan has rebounded before and it shall once again.


Strong Governance, Weak Market
Fortunately, New York City and New York State have reliable governance that has helped to limit the increase in infection rate, but due to their continued concerns of community spread, this has meant that the normal residential real estate market cannot function at its normal cycle. Missing is the steady flow of job relocation buyers and renters from other states — most offices continue to remain closed and many people can now continue to work from home until summer 2021, and coupled with the fact that all out of towners are required to quarantine for two weeks — means that people from out of state are not part of the normal transaction volume in the marketplace. Adding to this, flights from most places around the world are currently not allowed, which is a big hit on the transactional volume of residential sales in NYC. For example, in 2015–75% of all cash buyers originated from China. Today, due to the trade war with China and a coronavirus pandemic seen as poorly managed by other countries, NYC is not a preferred place in which to invest.


The Boomerang Effect
During the lockdown the real estate market was frozen, prompting many online portals to remove the "Days on Market" feature, an indicator that represents the length of time a property has been sitting on the market. Upon lifting the lockdown in May/June the market became saturated with homes for sale and rent and prices fell. On average, homes for sale dipped by 10% of their already soft pre-COVID pricing, with rentals even harder hit. Today, many landlords are offering as much as 3–4 months of free rent and thousands in gift cards to lock in a new tenant.
It's clear that we are not in a normal market cycle due to the pandemic. Absent of what would have been potential buyers, we have a glut of inventory and the only buyers are locals, either as renters who now see prices so attractive and interest rates so low that it makes more sense to buy than rent or individuals looking to upgrade into homes that were once unattainable.
Prices will continue to drop and unfortunately, we have not seen the bottom yet. Although most reports show activity up month-over-month, keep in mind that the market jump-started again in the summer, normally the busiest months of the year, with negligible turnover. As we head into winter and the holidays I expect this trend to continue downward. Two things with the potential to turn this trend around are, (1) the outcome of the presidential election and, (2) a safe vaccine is announced and people can safely return to work. In regards to the latter, many large corporations are allowing their staff to work from home at least until Summer 2021. When prices bottom out and people begin returning to work, NYC will once again become appealing, with people wanting to snatch up the deals before prices begin to rise. A similar scenario took place after 9/11 and after the 2008 recession. In both instances within a short period of time afterward, NYC's real estate saw a boom that outstripped the previous market highs. Will that happen by next spring or summer? Your guess is as good as mine. What I do know is that we will see a boomerang effect — with the media creating a frenzy with the "return of NYC" and everyone will want to snap up a piece of the city while prices remain attractive. It's the herd mentality, it happens in the stock market and it happens in real estate, too.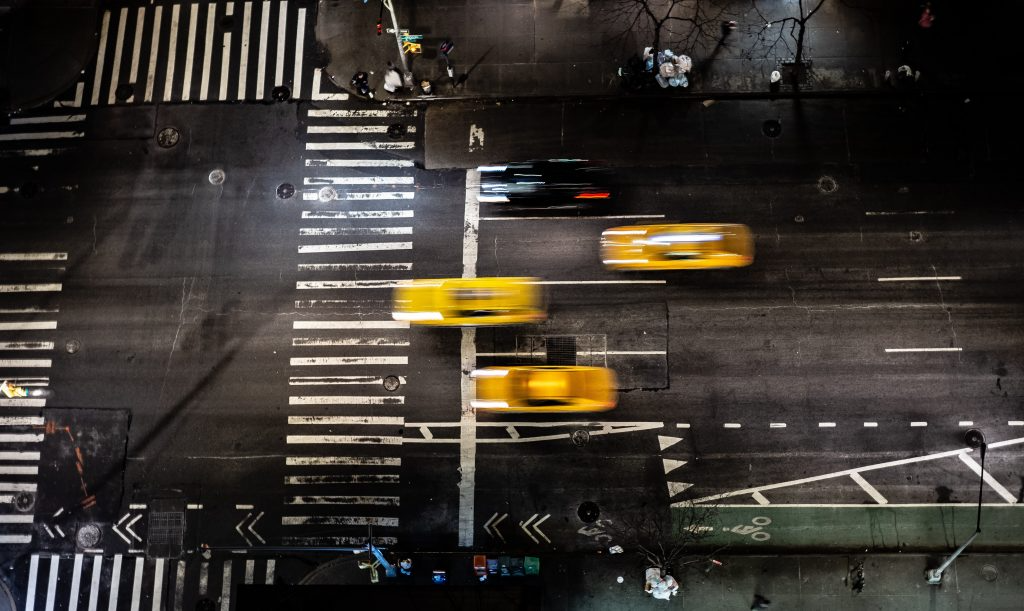 Photo by Yoav Aziz on Unsplash


For Buyers and Renters:
This is an opportune time to get into the market. If you have ever considered buying a home or wanted to dabble in NYC real estate, NYC, namely Manhattan, is where the best deals can be had. This is an ideal time to get into a home you may not have been able to afford pre-lockdown, especially with interest rates historically low. Be on the lookout for homes that have been sitting on the market since before March for the best deals. New developments will also be anxious to off-load their inventory and in both cases, all offers can be considered reasonable. Just recently I saw a listing with a price correction of $1 million from the asking price for a two-bedroom condo in NoMad (Link). Larger homes, namely townhomes, have remained strong and highly desirable as people can social distance and outdoor space is a luxury in the densely populated city.
Tip: Studios and small one beds are abundant at this time since most people are looking for more space, and these tend to be starter homes ideal for out-of-state buyers moving for a new job/school.


For Sellers/Landlords:
Now is not the time to sell, and even if you put your home on the market there is no guarantee you will be able to sell it unless you have to. There are just not enough buyers looking. You may end up cutting your price only to compete against yourself, and continue to price yourself down as the market softens. Your best bet is to either wait it out until Spring/Summer 2021 or find a renter for now until the market turns. If you choose to rent expect slower traffic unless you offer huge concessions or cut your price drastically — up to 20–30% off 2019 rates. You are better off securing a qualified renter now locking them in for a year until the market improves, or it could result in a vacant property sitting on the market for the foreseeable future.


The Future:
I am optimistic that NYC will prevail. With strict governance that the general population is following, NYC continues to lead the US in low infection rates and pragmatic solutions to get our economy moving forward. The city is resilient and has overcome tough obstacles in the past. It continues to remain the epicenter of the world with masters of many industries headquartered here. It is only a matter of time until things turn around again. Be patient and stay safe.
Disclaimer: The opinions expressed by the author are his own and shouldn't be taken as legal advice. Always consult a professional when making a decision about your particular situation.
Selling Your Home?
Get your home's value - our custom reports include accurate and up to date information.
Get Home Value